The director of a plant hire firm who took the decision not to replace the broken boom on a MEWP that later failed, killing a worker has been jailed for two years.
Company Director; Donald Craig, was found guilty under Section 37(1) of the Health and Safety at Work etc. Act 1974 (the Act) after a trial at Airdrie Sheriff Court and was sentenced to the maximum penalty of two years in prison.
Hamilton-based Craig Service and Access (the plant hire company he ran) was also found guilty of breaching the Act and other H&S Regulations in relation to the collapse of the MEWP and its failure to maintain work equipment. The Company was also fined a total of £61,000.
The company that had carried out a substandard repair, JM Access Solutions, was fined £30,000 for its failure to carry out a systematic examination of the platform and its safety-critical parts.
About the Incident: The fatally injured person and a work colleague were in the basket of the MEWP platform at around 28m above the ground. They were removing netting from the façade of an office building in the centre of Glasgow.
The third main boom section buckled, causing the platform's basket to fall to the ground. One person suffered fatal injuries and another was seriously injured as a result if the failure of the boom.
The Court heard that the boom had been damaged after an earlier incident. Donald Craig had been advised by the manufacturer to replace the damaged boom; instead, Craig instructed JM Access Solutions to repair the damaged section of the boom. However, the repair was incorrectly carried out and J M Access Solutions subsequently failed in its duty to carry out an adequate Thorough Examination (TE) of the platform.
Craig Services and Access, was also found guilty of three charges. These were
Section 3 of the Health and Safety at Work Act;
Regulation 5(1) of the Provision and Use of Work Equipment Regulations; and
Regulation 9(3)(A)(I) of the Lifting Operations and Lifting Equipment Regulations.
Those that carried out the repair, but failed undertake a subsequent TE; (i.e. J M Access Solutions) was found guilty of breaching Section 3 of the Health and Safety at Work Act.
HSE Principal Inspector; Graeme McMinn said: "The death of Gary Currie was entirely preventable. Craig Services and Access and Donald Craig (specifically) were advised by the manufacturer to replace the damaged boom. Instead, they chose a much cheaper repair that left the boom in an unsafe condition. Guidance in the British Standard "Safe Use of MEWPS" advises that repairs to any parts of the MEWP structure should be in accordance with the procedure specified by the manufacturer.
He went on to say; "At the time of the accident the MEWP had a catalogue of defects, some of which were safety critical, demonstrating that Craig Services and Access did not have an adequate proactive maintenance and reactive repair system in place within the company."
The Inspector added; "For a complex piece of equipment such as the MEWP, that system should have included:
Daily pre-use checks,
Intermediate inspections
Maintenance based on manufacturer recommendations
Six monthly TE carried out by a competent person independent of the MEWP owner (and those that carried out the repair, Guidance within LOLER'98 suggests that those who carry out maintenance work should not ordinarily TE their own work.)
He concluded by saying "This tragic accident should highlight the absolute duty for owners of MEWPS to maintain them to ensure continued safe operation."
The case was prosecuted by Scotland's Crown Office and Procurator Fiscal Service. Gary Aitken, the head of its Health & Safety Division, said:
"At the centre of this all was the decision to instruct this repair. It was a decision that left Gary Currie and Alexander Nisbet exposed to an unacceptable risk and was essentially an accident waiting to happen."
He closed by saying; "This incident has left family and friends devastated at the loss of a loved one."
NOTE: Where any offence under section 2 of the Act (and any the relevant statutory provisions) is committed by a body corporate, if it is proven to have been committed with the consent or connivance of; or to have been attributable to any neglect on the part of, any Director, Manager, Secretary, or other similar Officer of the same body corporate then he/she; as well as the body corporate, shall be guilty of that offence and shall be liable to be proceeded against and punished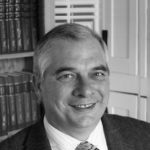 Ernie Taylor
Health & Safety Consultant