Christmas party season is upon us and whilst it is a time to celebrate, employers must be cautious and plan carefully in order to keep on the right side of the law.
When planning a work Christmas party, employers should take into consideration the following:
Inclusion of all staff
All employees, regardless of religion, should be invited to the event. Further, those who have been absent due to maternity, paternity or sick leave should also be invited. However, employees should be reminded that attendance is not compulsory.
Venue
Last year the majority of Christmas parties were held virtually online. Due to the ongoing pandemic, employers may consider virtual events more appropriate. However, the same rules as regards to expected behaviours and an employer's vicarious liability still apply to events being held online.
If the party is being held in person, the venue or activity should be appropriate for all and accessible for disabled employees.
Vicarious liability
The Christmas party may be deemed as an extension of the workplace, even if it takes place off premises and outside working hours. Employers can be held vicariously liable for the actions of their employees committed "in the course of employment". For example, employers are likely to remain liable for any acts of harassment, bullying, discrimination and assaults carried out by their employees.
Expected behaviours
Employees should be reminded of the expected standard of conduct and any inappropriate behaviour such as fighting, use of illegal drugs and sexual harassment could result in disciplinary action.
Those who consume alcohol should ensure they drink responsibly and do not drink and drive. In this regard, the employer may wish to consider arranging taxi or other transport to and from the event.
Employees should be encouraged to monitor their alcohol intake and reminded that any unauthorised absence from sickness on the morning after is likely to result in disciplinary action.

We trust that all clients will have a fun, law abiding festive season. If you require any further information or advice on this topic or any other issue, please contact us on 01480 455500 and we will be happy to assist.
WeRecruit Auto Ltd
Permanent Automotive Recruitment from an experienced and trustworthy recruitment partner.
We cover roles within all departments and sectors of the Automotive industry, and are here to listen to your specific needs and find the most suitable candidates to fit your business.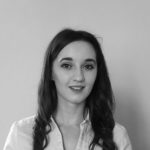 Katie Fitzjohn
Legal Advisor