Taken from the website of the HSE in January, an article about the intention of the HSE regarding welding operations.
Welding Fume HSE revised guidance
Welding is often carried out in the Motor Vehicle Repair (MVR) sector and in other engineering businesses. Owners and Managers should make themselves aware of this initiative that HSE Inspectors will be carrying out.
Inspectors DO NOT have to announce their intention to inspect any business; but by publicizing their future intentions then employers and their managers will find it difficult to argue that they did not know what is expected of them when it comes to addressing the risks to health and safety associated with welding in the workplace.
ACTION:
Employers and their Managers should ensure that they are well prepared for a snap (unannounced) inspection.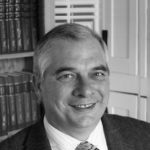 Ernie Taylor
Health & Safety Consultant