We have previously mentioned the auto enrolment plans that have already been implemented into larger companies. Whilst smaller companies will not need to auto enrol until perhaps 2015, 2016 or even 2017, it is key to plan ahead and start thinking about what your company will need to do to be ready for auto enrolment.
The pensions regulator has previously issued guidance and tools for employers to use as a resource, however Sage, which many businesses use have now released a planning guidance for the next 12-18 months which may be useful to consult at this stage.
Its free to download from the website.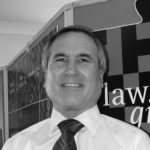 Dennis Chapman
In remembrance of Dennis Chapman 1951 -2015