In the recent case of Carl v University of Sheffield where a claim for discrimination was brought for less favourable treatment for a part time worker (Part Time Workers (Preventions of Less Favourable Treatment) Regulations) it was held that an actual comparator must be identified to give a measure of less favourable treatment. 
The use of 'hypothetical' comparator was not acceptable.
The case also made it clear that part time workers do not have to be the sole cause of the discrimination but must be the effective and predominant cause.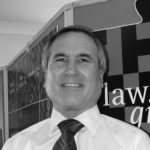 Dennis Chapman
In remembrance of Dennis Chapman 1951 -2015