We have enquires from time to time in relation to the legalities and enforceability of Penalty Charge Notices  for parking on private land and occasionally from those who have received parking fines from local councils. 
If the recent press are to be believed it seems that the government are planning to ban local authorities from generating any income from errant parking that is caught on either CCTV or by so called "spy cars".
Interestingly, one newspaper reports it seems only to be a proposed ban on councils "in England".  
We'll advise of the outcome of the consultation in due course.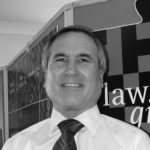 Dennis Chapman
In remembrance of Dennis Chapman 1951 -2015