The legislation has now received royal assent. The act provides a day one right for employees to take two weeks parental bereavement leave following the death of a child under the age of 18 or if they suffer a stillbirth from 24 weeks of pregnancy.
Employees will also be able to claim statutory parental bereavement pay if they meet the eligibility criteria. One of the requirements is to have at least 26 weeks continuous service with their employer.
The legislation is expected to come into force in April 2020 once implementing relation have been made setting out further details of the provisions. These regulations will include a requirement that the leave must be taken within 56 days of the child's death. It's yet to be confirmed but it is anticipated that the parental bereavement pay will be at the statutory flat rate (currently £148.68) or 90% of average weekly earnings if lower but this is yet to be defined in the implementing regulations.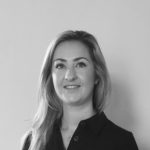 Roxanne Bradley
Legal Advisor