In a recent ruling under German law a consumer returned a laptop after nine months when the display failed (NB German law allows this extra timescale).  The retailer tried to charge for use of the laptop but this was not allowed.
Under UK law, if the online retailer does not give the required information then the right of cancellation can extend for three months and seven days. 
Remember this right is cancellation for any reason and so a caring customer could effectively receive this period as free car hire.  It draws into focus the necessity for online retailers to get their act together in putting the right term and conditions for distance sales on their website.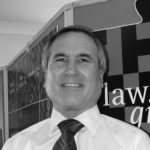 Dennis Chapman
In remembrance of Dennis Chapman 1951 -2015