Prosecution looms for those who don't disclose.
Earlier this year (January 2018) Gateshead Council's Trading Standards Dept prosecuted a car dealer (not a Lawgistics client) for failing to point out that advertising a car with "one previous" owner amounted to an offence, when that previous owner turned out to be a well-known car hire firm.
The offence being one of materially misleading a prospective consumer such that it affected their transactional decision, contrary to the Consumer Protection from Unfair Trading Regulations 2008 (CPRs).
In other words – they may not have decided to buy (or even look at) the car had they known that it was once owned by a car hire company. The same point could be made if it was previously owned by a taxi firm, leasing company, driving school or similar.
It follows on from a ruling in October 2017 from the Advertising Standards Authority (ASA) that
"…if a dealer was aware that a vehicle was ex-fleet because it had previously been used for business purposes, then that was material information likely to influence a consumer's decision to purchase it. Furthermore, if a dealer knew that such an ex-fleet vehicle was used by multiple users, then that too, was material information for consumers to make an informed decision."
The key words are "if the dealer knew" or "was aware". Also "consumer" as CPRs do not include trade purchasers.
And these words can be crucial. For we did have a Lawgistics client who was challenged by Trading Standards, looking to prosecute, on precisely the same grounds as the dealer prosecuted by Gateshead Trading Standards. We stated however, that the name of the previous keeper was such that the dealer could not reasonably have known that it was a leasing company. It may also have helped their case that the vehicle had only done 20,000 miles in the two years prior to sale by our client. On this occasion their local Trading Standards took no formal action.
However, much media publicity has been made recently under the name of "Used Car Scandal". We urge clients (or prospective clients) not to immediately fold if they are approached by a customer demanding compensation or if approached by Trading Standards. They should contact us first for guidance and advice as to whether we can dispute what is being alleged against the dealer.
Lawgistics have more than one ex-Trading Standards Officer, who regularly stand up for car dealers when faced with what may appear to be overwhelming evidence against them in the first instance.
Reverting to the prosecution by Trading Standards in Gateshead, the dealership was fined £5000, ordered to pay costs of £500 and to give the consumer compensation £1000. Note though that they pleaded guilty and, as such, the offences were not legally challenged in court, which we also believe to be important.
A spokes-person for the Council said; "It is extremely disappointing to find a main car dealership failing to provide its customers with this kind of information". Interesting, given that at the time of writing, the website of Gateshead Trading Standards tells businesses that "Applications for a Credit Licence must be made to the Office of Fair Trading". Omitting to mention that the OFT was abolished – in 2014!
But back to the serious side of things – car dealers must now make it clear in advertising if they are aware that they are selling a car that has been used either by multiple users (car hire / leasing) or for business purposes such as a driving school or taxi – even if it remains technically correct to say that they are "one previous owner".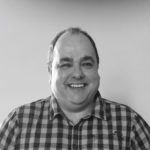 Jason Williams
Legal Advisor