The vehicle industry will be aware of a number of OFT approved Codes of Practice applicable to their sector including Robert Bosch Ltd (Bosch Car Service), Vehicle Builders and Repairers Association Ltd and the two Motor Codes Ltd codes for New Cars and Car Service and Repair. 
The governments aim is to use the code scheme to build trust between consumer and business. 
The role in managing the scheme for initial approval and ongoing appliance by the code sponsor has now been moved to the Consumer Codes Approved Board (CCAB) which is acting as agent of the Trading Standards Institute (TSI).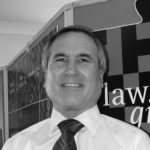 Dennis Chapman
In remembrance of Dennis Chapman 1951 -2015