The OFT have recently prosecuted an IPS Estate Agents in Leicestershire to the sum of £11,844.
The offence committed was under the 2007 Money Laundering Regulations as the Company had failed to undertake the following:
Verifying customer identities
Keeping appropriate records of transactions
Ensuring that all their staff is fully aware of the regulations and the obligations they have under them.
Undertake risk assessments and procedures to ensure compliance with the regulations.
The OFT undertook two premises visits and found the above to be lacking on both occasions.
For dealers offering consumer credit, they should be aware of the content of these regulations and ensure compliance at all times. For more information we advise looking to the OFT website.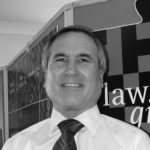 Dennis Chapman
In remembrance of Dennis Chapman 1951 -2015