Court directions in the run up to a hearing are not to be ignored and if they are, cases can be struck out. 
However, the leniency shown by one District Judge in favour of a consumer seems rather bizarre. 
This is what happened:
a. Consumer's Particulars of Claim so vague that our client had no specific detail to defend.
b. Parties ordered to send the court a Witness Statement by a certain date. Client did but consumer did not send one at all.
c. Consumer asked for the hearing to be moved by a week – granted.
d. Hearing day – consumer does not show up as still on holiday – but sends his mother instead!
e. Mother tries to give Judge a Witness Statement in the form of letter – signed by her on her son's behalf!
Outcome: Telling off by the Judge to consumer's mother – but case adjourned until next year! Our client left court still not knowing what he was attempting to defend!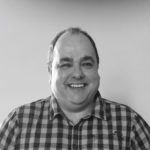 Jason Williams
Legal Advisor