With the continuing spread of Delta (née Indian) coronavirus variant of concern and the level of new infections starting to rise again, dealers may think about introducing a policy of coronavirus testing in their workplaces.
The government, in fact, still recommends that private sector employers should offer their on site workforce access to a minimum of 2 lateral flow device (LFD) antigen tests every week.
It would have certainly helped if the government continued its programme of making LFD test kits available to the private sector employers. As it stands, the employers can order test kits from private providers, deploy third party providers to have staff tested on site or ask employees to obtain an NHS test kit and self-test.
It would be in line with government guidance for employers to consider the following before implementing a testing programme:
who the testing will cover
that the focus of the programme is for staff who are not currently showing symptoms. Symptomatic employees should self-isolate and take a PCR test instead.
how often staff will be tested
the appropriate facilities for carrying out the tests
which test should be used
what the arrangements will be for any individual who does not wish to be tested
how the test results will be used, including issues of handling health related information, absence from work, self-isolation, diversity, and non-discrimination
the compatibility of the programme with its legal responsibilities to staff including health and safety, equalities, data protection and employment law
reporting test results to health authorities
affordability associated with the implementation of a testing programme
From the data protection perspective, health data are a type of sensitive personal data. The employer's processing of the data related to coronavirus testing will be on the grounds of legitimate interest, specifically the interest of maintaining a healthy environment in the workplace, as keeping everybody safe is in the public interest.
Can an employer make coronavirus testing mandatory? Employers may choose to call the staff from furlough based on the outcome of an LFD test or to implement periodic testing across all staff or for specific jobs, for example, especially in situation of heightened risk of infection where implementing social distancing is a challenge or staff is dealing with the public.
An employer cannot force employees to take a coronavirus test but may issue specific instructions to take the test. The instructions will be subject to a test of reasonableness and what is reasonable from the employment law perspective will depend on the individual circumstances.
Acas emphasises that implementing coronavirus testing in the workplace should be based on consultation and agreement with the staff.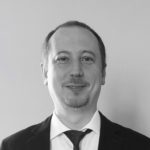 Kiril Moskovchuk
Legal Advisor