Michael Gahan formerly of Limivady admitted three charges under the Fraud Act 2006 and ten under the Consumer Protection from Unfair Trading Regulations 2008. 
One vehicle purchased through Auto Trader had had its mileage reduced from 145,000 down to 70,000, a second vehicle 168,996 down to 76,000, and a third 166,882 down to 72,000.
In addition Gahan admitted supplying false service history along with ink stamps of other businesses. He is now awaiting sentence but it would seem likely to be custodial.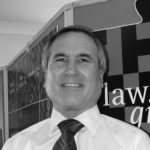 Dennis Chapman
In remembrance of Dennis Chapman 1951 -2015