A definitive date for Tribunal fees has now been set in stone.
Claims issued on or after 29 July 2013 will be subject to the new fee system. A fee will be payable at the time of issuing the ET1 papers and when the dispute is listed for a hearing. Much the same as the county court system.
Claims will also be split into levels, and the level of claim will govern the fee payable.
Level 1: for lower level claims such as wages or redundancy pay claims will be charged an issue fee of £160 and a hearing fee of £230
Level 2: claims, such as unfair dismissal, discrimination and equal pay claims will be charged at £250 to issue a claim and £950 for the hearing fee.
If the Claimant is bringing a multiple claim then the higher fee will be charged, but only one charge will be applicable, ie, if an unlawful deduction from wages claim, notice pay, holiday pay, and discrimination claim is raised alongside an unfair dismissal claim the Claimant will pay the higher level 2 fee once but will be able to bring all of these issues to Tribunal.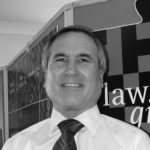 Dennis Chapman
In remembrance of Dennis Chapman 1951 -2015