From 09 April 2012 the following Statutory payments will increase. Employees already obtaining these payments will be entitled to the rise as per the start of the week commencing 09 April 2012;
–  Maternity, Paternity, Additional Paternity, Maternity Allowance and Adoption Pay will all increase from £124.73 to £135.45 per week 
–  Sick Pay will increase from £81.60 to £85.85 per week –  The maximum weekly wages payable for Redundancy pay will increase from £400 to £430 for each week of pay owed. 
Please take care to insure that these payments are made correctly, remember you maybe able to reclaim some sums back from the government. 
Check the HMRC website out for more information.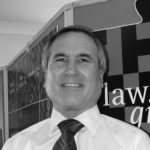 Dennis Chapman
In remembrance of Dennis Chapman 1951 -2015