Minister for Consumer Affairs, Norman Lamb, is to consult on ways to 'simplify, strengthen and modernise' the consumer law framework. 
Much existing consumer law is quite old and to this end the new laws will extend to digital content. The ambition is to set out a clear code of shopping rights and a standard set of remedies when things go wrong.  The measures are also intended to help businesses save money by reducing legal/dispute resolution costs.  Essentially there will be a set of statutory guarantees and statutory remedies.
Quite how the lifetime of a clutch, say, can be brought into that equation will be an interesting development to view.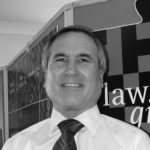 Dennis Chapman
In remembrance of Dennis Chapman 1951 -2015