As the new shorter consultation period for large scale redundancies came into effect on 06 April 2013, ACAS have produced a new guidance booklet.
http://www.acas.org.uk/media/pdf/c/n/How-to-manage-collective-redundancies.pdf
In essence the guide consists of a 10 point check list that companies should use to guide them through the new regulations. The guide gives clear definitions between things that employers MUST comply with by law and steps they SHOULD take.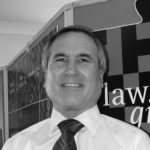 Dennis Chapman
In remembrance of Dennis Chapman 1951 -2015