A quick reminder that the minimum wage is set to rise again from 01 October 2012.
Whilst the rise will only effect certain age groups, employers should be reviewing all wages at this time to ensure that employees are working for at least the minimum wage for their age.
Failure to make the correct payment could mean that employees will be entitled to a reimbursement of any underpayment made (see later updates for recent case law in this area). 
The scheduled increase means that minimum wage (per hour) will now be as follows:
21+  £6.19
18 to 20    £4.9816
and 17  £3.68
Apprentices  £2.65
Remember that the apprentice wage only applies to those who are undertaking an apprenticeship through a third party training provider and having to attend school or colleague as part of their training. Further this rate applies to an apprentice until they are 19 only, an apprentice over the age of 19 will be entitled to this rate for the first year of their apprenticeship and then be entitled thereafter to the minimum wage for their age range.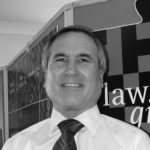 Dennis Chapman
In remembrance of Dennis Chapman 1951 -2015