Following on from our legal update regarding finance companies trying to legally force dealers to effectively pay out for any complaint by a consumer, we have been  inundated with calls from concerned dealers.
To be clear, not all finance companies have taken this route. However, our experience is that finance companies will sometimes roll over too easily on fear of the customer escalating any complaint to the Financial Ombudsman Service (FOS). Part of the finance companies reluctance to let the FOS investigate a complaint is that FOS will charge them a fee of £550 for each investigation (from case 26 onwards – they get 25 'free referrals' a year).
Now what some finance companies are doing to make their own life (and so that of the consumer) considerably easier is to get the dealer to sign a contract which binds the dealer to cover any losses from any complaint from the customer. Terms to look out for include:
"The obligations of the dealer are intended to apply in addition to the rights and remedies available to the customer under any other statutory provision". (so anything and everything is covered)
"The Finance Company shall in its sole discretion determine an appropriate reduction in price." (so no consultation with the dealer is necessary)
"If a customer exercises their right to reject, the dealer will pay the entire purchase price back to the finance company and give the customer their entire deposit back". (so no deduction for usage allowed)
"The finance company can claim all losses etc following a breach or alleged breach". (customer doesn't have to prove anything merely allege a breach)
Variations of the above have been found in recent terms and conditions sent to us by concerned dealers. However, we have also seen examples of fairer and more reasonable terms from finance companies which, for example, specifically include the right for the dealer to refer the matter to an expert for determination in the event of a dispute.
In short, consumers already have an abundance of rights and so there is no need for finance companies to add to those, especially when in doing so they are arbitrarily passing on the cost to unsuspecting dealers.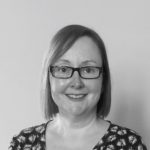 Nona Bowkis
Legal Advisor