It was reported last week that 3 in 10 apprentices are still not being paid the correct wages, and thus are being paid below the national minimum wage.
As per our previous updates, the rate for apprentices increased by 3p per hour to £2.68. You must make sure that from 01 October 2013, all hours worked by an apprentice, new or existing, are at the minimum or above the stated rate.
It is advised that all employers check their rates of pay to ensure that they do pay staff the minimum wage rate or more. This applies to all staff, not just apprentices. If you are inspected by the Low Pay Commission (part of HMRC) and underpay then the business could be fined up to £5,000, plus having to repay employees any underpayment in full. They may also face civil or criminal action from HMRC.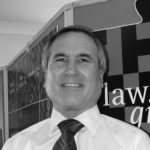 Dennis Chapman
In remembrance of Dennis Chapman 1951 -2015