May Day is usually the first Monday in May, but in 2020, to coincide with National VE Day commemorations, the Bank Holiday is being moved to Friday 8th May.
Employers must provide a minimum of 5.6 weeks of leave per year, which equates to 28 days per year for full time employees (inclusive of the 8 bank holidays).
There is no contractual right to take bank holidays off work, as long as the overall holiday entitlement provided still equals no less than the statutory minimum of 28 days per year, or no less than their contractual entitlement.
Part time employees (those who work less than your standard full-time number of hours per week) are entitled to accrue holiday on a pro-rata basis. This means that they should receive an equal amount of holiday to that received by full time employees.
Part time employees or those working irregular hours must receive a pro-rata entitlement of the bank-holiday at the correct rate.
Because this is a direct swap of days, there is no need to calculate full time entitlements any differently.
These are some things to remember –
When an employee works on a bank holiday, there is no statutory right to extra pay – for example "time and a half" or double pay. Any right to extra pay depends on the terms of the employee's contract of employment.
If an employee is required to work on bank holidays under the terms of their employment contract, the employee cannot refuse to work, even for religious reasons.
However, employers should be aware that a refusal to grant Christian employees time off for any of the bank holidays with religious significance could amount to indirect religious discrimination if it places them at a particular disadvantage when compared with employees of other faiths, or non-religious employees.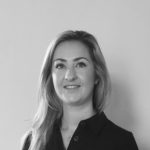 Roxanne Bradley
Legal Advisor