As an employer, you may be faced with difficulties if a member of staff has been on sick leave for a period of time.
You will be aware, when a member of staff is absent due to illness, statutory sick pay is payable from the fourth consecutive day onwards, the current rate is £88.45 per week and is payable up to 28 weeks.

If the employee is ill for less than seven days then they can complete self certification themselves. If the employee is ill for more than seven days then you can request that they provide a fit note from their GP. These are also sometimes referred to as medical statements or a doctor's note. The seven days includes the days that the employee wouldn't normally work, you will need to include weekends and bank holidays.

So what is the procedure If the employee has been absent for a long period of time?
The employee's contract may contain a clause regarding being referred to a Doctor in the instance of long term sickness, which will help to determine how long the employee will be absent.

However, the Government also launched a scheme called Fit for Work. This is an impartial work related health advice service and can help to provide a referral service for any employees who have been off work.

The employee can be referred to the scheme by employers or by GP's if the employee has been off sick for four weeks or more or is expected to be off work for that period of time. The employee will need to be new to the service (they cannot have had an assessment in the previous twelve months).
The process, once the referral is made, means a health professional will speak to the employee over the phone and carry out an assessment. The aim is to identify all the obstacles preventing a return to work. A plan to return to work is then developed and further support services are signposted. The case manager will then contact the employee after they return to work to check the progress.

The service provides helpful advice on how to bring the employee back to the workplace safely and sustainably. It may suggest a phased return to work, lights duties or physical changes to be made.

Although the service provides a professional opinion, as the employer you retain a duty to manage the risks of the work.

This is a free service but if you require a face to face assessment with an occupational health professional, this may be necessary in more complex cases. This would be chargeable.

Their website contains information regarding health and the workplace http://fitforwork.org/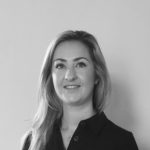 Roxanne Bradley
Legal Advisor