Further concerns have been raised regarding Long COVID, as evidence suggests up to 10% of people who contracted COVID-19 are experiencing prolonged symptoms.
Long COVID is for symptoms which last for more than 12 weeks after the initial infection. Recent estimates believe the number of Long COVID sufferers has reached over a million UK workers. It has already been recognised as a medical condition.
An article published in September 2020 by Public Health England stated health problems caused by Long COVID ranged from skin rashes, protracted loss of taste/smell, and liver and kidney dysfunction. Most common symptoms included fatigue, inability to exercise, headaches, and difficulty sleeping which could also lead to mental anguish and depression.
Therefore, Long COVID can render employees from being unable to work for months and presents a far-reaching challenge for employers/employees.
Employers are advised to deal with Long COVID issues in the same way as any other medical condition and to not handle every Long COVID matter with the same blanket approach. Discussions with the individuals should be held in order to identify how the condition is affecting their job role.
Employers will be expected to be sympathetic and accommodate where they can, which can include temporary adjustments to working practices such as reduced hours.
You should always seek advice from a medical professional to understand what adjustments are required.
Long COVID also raised the question of whether Long COVID is a "disability" in relation to the Equality Act 2010. Currently, there isn't an answer. An employee would have to show that the effects of the condition are substantial and remaining (have already lasted or likely to last more than 12 months) and adversely affect their ability to carry out day-to-day activities.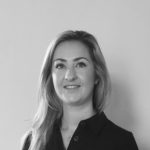 Roxanne Bradley
Legal Advisor