The OFT have allowed another company, Hermes Property Services Ltd to use the trading style of Log Book Loans. 
In February, the previous company Nine Regions Ltd went into administration when they lost their Consumer Credit Licence.  Hermes took over the loan book, the staff and the business premises.  At the time the OFT were concerned about a number of aspects of Hermes business and, in particular,
Insufficient loan affordability assessments for customers
Product explanation inadequate and not provided sufficient by early when customers used the product
Lack of staff training to make them knowledgeable of the product
The OFT have accepted the problem areas have been addressed and Hermes are now fully operating under the Log Book Loans banner.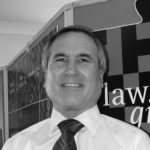 Dennis Chapman
In remembrance of Dennis Chapman 1951 -2015