It's a fact of life that some cases can't be defended or perhaps it's just simply not worth going on with the agreement.
Very often we end up trying to get to a solution that the motor dealer and customer can agree on. All components on a vehicle will have a finite life time. Some, like the engine block and bodywork as examples should has a very long life. Others, like brake pads, clutch, exhaust etc, will require replacement more often.
If you can come to an agreement that a component has been replaced for new at, say, 50% of its life then the customer should contribute 50% of the cost of replacement since they are getting 'betterment' ie an improvement in the value of the vehicle. If the component is replaced by a reconditioned unit then likewise, since reconditioned units are meant to be 'as good as new'.
If, however, it is replaced by a second hand unit then there may be no allowance for betterment, as it is a 'like for like' replacement.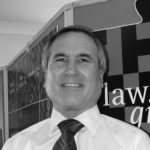 Dennis Chapman
In remembrance of Dennis Chapman 1951 -2015