The latest statistics for Employment Tribunals have just been published covering 2009/10.

Worryingly there was a 56% increase from the previous year, although the figure is offset by several multiple claims.
17% increase in unfair dismissal/breach of contract and redundancy.
Sex discrimination cases remained similar to the previous year. Race discrimination cases were slightly higher. Disability discrimination was significantly higher.
Working Time Directive cases increased almost four times the previous year.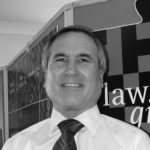 Dennis Chapman
In remembrance of Dennis Chapman 1951 -2015