Some employers assume all their employee's are on a probationary period when they first start the new role.
We advise if you intend the new start to be on a probationary period, then this must be expressly written, ideally in the job offer and the contract of employment. If you include a carefully worded probation period clause then it can make it clear during the probationary period, the disciplinary or capability procedure does not apply and the employee has no right of appeal should they be dismissed during it.
Further, a probation period will make the new employee aware that their performance is under constant review and they are at risk of losing the job if their conduct or performance is lacking.
It is important at the end of the probation period to either confirm the employment, apply an extension (you will need valid reasons for doing so) or terminate the employment if things are not going as planned.
If you forget to have a review once the probation is completed, it will be deemed the period is completed. The longer the delay is for carrying out the review, the more difficult it will be to rely on the shorter notice period in the probation clause.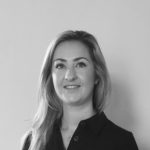 Roxanne Bradley
Legal Advisor