Clients can sometimes be their own worst enemies when dealing with customer complaints.
BEFORE you do anything with an alleged problem on a car, check out whether there really is a problem! In some cases if a customer buys a different car from what they are used to it may just be getting used to a different driving style eg more revs on driving away, a longer warm up time etc, etc. The car may exhibit different noises, no car is totally silent.
It seems that in the case of particular persistent customers, clients will send the car and a friendly workshop will happily alter this, that and the other because he/she remembers this type of car sometimes shows this problem.
DISASTER!  You have legally admitted there is a fault!  Why would you repair it if there wasn't!
The customer has just got a case!
TIP – check it out before shelling out!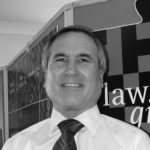 Dennis Chapman
In remembrance of Dennis Chapman 1951 -2015