For many in the Motor Trade, a substantial income can be derived from deposits left for cars or parts to be supplied to customer order, as well as from funds put aside to service a Warranty Scheme. That money is, until the transaction is complete, held in trust for the customer and the business, but it cannot be transferred to the P and L bottom line.
However, those who operate 'POT' type Warranty schemes give money to others, to be set against potential warranty claims. No matter what assurances you might receive about security of investments, the simple fact is that if you operate under a 'POT' scheme, you cannot control where your 'POT' is or what may happen to it, and, of course, someone else can be putting the money to use. 
It is not your money to spend but you still have a duty to look after it.
In the present climate Lawgistics recommends spreading your risk by separating the held funds into smaller but manageable deposits with a number of different financial institutions. This is nothing more than basic good housekeeping.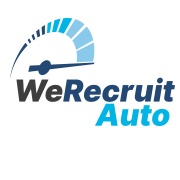 WeRecruit Auto Ltd
Permanent Automotive Recruitment from an experienced and trustworthy recruitment partner.
We cover roles within all departments and sectors of the Automotive industry, and are here to listen to your specific needs and find the most suitable candidates to fit your business.