Handheld grinders are often used by employees and/or contractors employees in construction; engineering workshops and in motor vehicle repair and by contractors who might be engaged to carry out maintenance or repairs to the infrastructure of a building or machinery within the building.
The dangers of working incorrectly (and hence unsafely) with handheld grinders and cutting-off machines in conjunction with abrasive wheels are well documented.
These include…
a. the abrasive wheel bursting during
b. contact with the wheel during use
c. eye injuries caused during use
There are of course other hazards linked to the use of hand-held grinders and cutting-off machines and these further hazards will need to be suitably addressed in the task-specific Risk Assessment undertaken by the employer. Suitable training is a MUST. Users of this type of machinery must be able to understand the markings and information that the manufacturer of the wheel places on wheels at the point of manufacture. Users must fully recognise the hazards and risks during use.
The correct type of wheel MUST be fitted to the grinding machine; to correspond with the type of work; i.e. cutting or grinding action and the material being worked on; i.e. metal or stone. The User must recognise the importance of the spindle speed on the machine to be used and the need to ensure that spindle speed for the machine used NEVER exceeds the stated maximum operating speed (MOS) for the abrasive wheel to be fitted and used (this is always stated on the wheel labelling, see picture right).
Users of handheld grinders will require suitable information; instruction and training in the safe selection and use of abrasive wheels.
You should bring the contents of this email to the attention of your Managers / Supervisors and to users of handheld machines used for cutting and grinding.
Further guidance is available from the HSE at: http://www.hse.gov.uk/pubns/books/hsg17.htm

Steel Firm Fined Over Death at Foundry
A steel foundry has been sentenced after a South Yorkshire worker was killed when he was struck in the face by a shard from an abrasive disc that exploded from a hand-held grinding machine. Stuart Stead, from Doncaster, was using the hand-held grinder while he worked on a casting at H.I. Quality Steel Castings Ltd in Forncett Street, Sheffield, on 7 March 2012. As he used the high-frequency machine, the disc fitted to it suddenly exploded catapulting fragments across his workbay. A shard went straight through Mr Stead's visor and hit him in the mouth. Mr Stead, a father of three grown-up children, received fatal injuries and was pronounced dead at the scene.
The incident was investigated by the HSE, which prosecuted H.I. Quality Steel Castings at Sheffield Crown Court. The company pleaded guilty to a serious safety breach at an earlier court appearance. HSE found the abrasive disc was 9 inches in diameter although the grinder had a maximum permissible tool diameter of only 2 inches unless guarded. It was also attached to the grinder using a non-proprietary tool. In addition the disk was rated for 6650 rpm but the grinder was running at 12,000 rpm.
The grinder had no guard so as it exploded, the pieces were forcibly expelled across the bay, one ending up some 10 metres away. Two of Mr Stead's work colleagues, who were nearby, said later they had heard a loud bang and one turned to see him collapse to the floor. They ran to his aid and saw the visor broken and the piece of disk in Mr Stead's mouth.
HSE said the excessive speed of the grinder coupled with the added load caused by the non-standard attachment had put stresses on the disc way beyond its capacity, resulting in its catastrophic failure. The court was told that HSE's investigation had uncovered a number of previous incidents when discs had come off grinders. However, none of these had been mentioned in monthly minutes of the company's health and safety meetings for the site.
These included:
A 230mm diameter disc suffered a blade disintegration and part went through the foundry roof
A sand disc attached to a grinder using an adaptor shattered and put a hole in a bench and shattered a light fitting 30 feet up
A disc flew off a grinder, being used by Mr Stead, which was never found
A cutting disc bounced off the stomach of another worker.
And in the week before the fatality – a lump came off a disc Mr Stead was using and shot down the workshop hitting another worker under the eye.
The HSE said the employer; H.I. Quality Steel Castings Ltd; had allowed the use of unsafe combinations of parts with the grinders, many of which were unguarded. Despite some initial training in abrasive wheels, employees did not understand rotation speeds of machines versus discs and had free access to a wide variety of them, contributing to the prevalence of unsafe combinations during use.
The company also failed to monitor disc / grinder use so unsafe practices were not picked up and near miss incidents were not properly investigated.
H.I. Quality Steel Castings Ltd of Foundry Street, Whittington Moor, Chesterfield, was fined £150,000 and ordered to pay £24,000 in costs after admitting breaching section 2(1) of the Health and Safety at Work etc. Act 1974.
After the hearing, HSE inspector Jill Thompson said: "This was a horrific incident that devastated Mr Stead's wife, his children and wider family. It is also, tragically, one that could have been avoided had the company focused on its responsibility to ensure the safety of their employees."
She went on to say; "The safety of Mr Stead and others was not ensured while using hand-held grinders. If monitoring and supervision had been provided to ensure necessary precautions were followed, this tragic incident would not have happened."
She added; "The near-misses should have been a big warning flag to H.I. Quality Steel Castings that there was a serious risk that a worker could be severely injured or killed."
She concluded by saying; "Employers must make sure that all work involving grinding is assessed for safety to make sure that poor or potentially dangerous practices are removed."
Visit http://www.hse.gov.uk for free guidance on safety in use of abrasive wheels.
Section 2(1) of the Health and Safety at Work etc. Act 1974 states: "It shall be the duty of every employer to ensure, so far as is reasonably practicable, the health, safety and welfare at work of all his employees."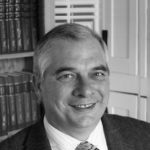 Ernie Taylor
Health & Safety Consultant