The Agency Workers Directive (AWD) which was due to be introduced as early as next Spring has been delayed to October 2011 to reduce the cost of business regulation at this difficult economic time. 
The AWD will give temporary staff the same rights as permanent staff after 12 weeks work, including pay, working hours and holidays. 
As businesses try to recover it is anticipated that many temporary posts will be employed to minimise the risk of taking on permanent staff too soon.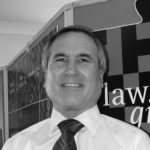 Dennis Chapman
In remembrance of Dennis Chapman 1951 -2015