Not the usual legal information but did you know that you can scrap or sell an old car for charity and it's free!
Take a look at www.giveacar.co.uk
You can choose to pay over to charity all the money raised or send half to charity. 
The charity has links with various scrapping/recycling networks/car auctions.  A collection agent contacts you to arrange a pick up date and time. 
It costs you NOTHING!  Just go to the website.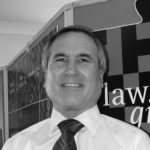 Dennis Chapman
In remembrance of Dennis Chapman 1951 -2015