GCSE results day was Thursday 24 August 2017. You may not be aware but there has been a change in the grading of English and Maths qualifications from the usual A- E grades.
For this year Maths and English will be graded from 1- 9 with 9, surprisingly, being the best score possible. A 4 will be a 'standard' pass so similar to the previous 'C' qualification and a 5 will be a 'good' pass.
It's worth being aware of these changes as the new grading system will eventually be phased onto all subjects. For recruitment purposes it is very important to be aware of how the new system operates. If you have any questions do contact us.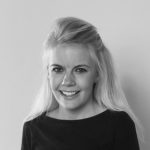 Stephanie Strachan
In remembrance of Stephanie Strachan 1990-2020