In a recent judgement it was held by the European Court of Justice that a retirement age of 65 is in theory justifiable providing it is a proportionate means of achieving a legitimate end.
A case had been brought by Heyday (a branch of Age Concern) which sought to outlaw the 65 retirement age.
However given this ruling the case must now go back to the High Court to decide whether the proviso is in fact met.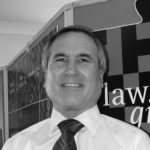 Dennis Chapman
In remembrance of Dennis Chapman 1951 -2015