Every day is a good-day here at Lawgistics. But few could be more satisfying than 25 February.
For on this day, we had no fewer than five of our clients in court hearings up and down the country – and each and every one of them were successful! 
A great testament to our legal team who spend many, many hours preparing all the required paperwork and assisting clients in the writing of their defences, claims, witness statements, court applications – or whatever it takes.  Not that they could do it without great assistance from our excellent support team of course.
A shout out too, for the fabulous LPC Law, whose advocates attended court for four of those hearings – each time successfully navigating our clients through the tricky, final, obstacle to success.
I want to congratulate those whose cases won on the 25th February and all of the team on the middle floor for all their hard work and dedication to getting the correct result for our members, not just in these cases, but in all the hundreds of cases they resolve either in court or before that point. I am proud of the work they all do for our members.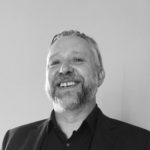 Ian Gardner
Sales Manager