The Government are to introduce 'Fit Notes' from 6 April 2010 or to give them the correct title a 'Statement of Fitness for Work'. 
In the Fit Note the GP will be able to advise:
if the person is not fit for work
may be fit for work in which case the GP can give advice about support to help return to work
There will also be an opportunity for the GP to give general advice about the impact of the illness/injury and tick boxes to suggest ways in which an employer could support their return to work.
An example of the new Fit Note is available on the Department for Work and Business website.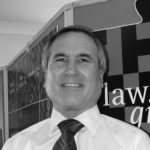 Dennis Chapman
In remembrance of Dennis Chapman 1951 -2015