From the 8th September the new Government scheme 'Fit for Work' is now in force nationwide, and therefore available to all employees and employers.
Details of the service have previously been discussed in a previous update NEW – Health and Work Service -what's it all about?
The service has been set up to help working people who have been, or are likely to be, off work for four weeks or more. It's been designed to particularly help small and medium sized businesses.
Once the employee has been referred by the employer to Fit for Work, within two days the employee will received an in depth consultation carried out by a occupational health professional which will explore all the issues that might be preventing a return to work.
They will then work with the employee to agree a personalised return to work plan.
For more information on Fit for Work http://fitforwork.org/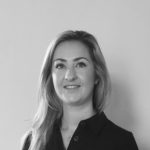 Roxanne Bradley
Legal Advisor