The PPI bandwagon has parked itself outside one of our members' premises of late – destination "The Land of Injustice" and driven by the Financial Ombudsman.
After disputing a PPI mis-selling claim for quite some years, the Financial Ombudsman issued its final decision in favour of the consumer (we expect little else) much to the annoyance and indeed disbelief of the writer.
To add insult to injury the Ombudsman stated that the consumer is entitled to interest from the outset – despite the fact that during this time the Ombudsman failed to respond to one of our letters for eleven months.
It also seems nonsensical to me that the Ombudsman's decision is binding on the business, whereas the consumer can reject any adverse decision and have a second bite at the cherry by going to court.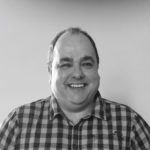 Jason Williams
Legal Advisor