The Financial Conduct Authority (FCA) takes control of Consumer Credit licensing from 1 April 2014.
They are also looking to put restrictions on the selling of 'Add-On' Insurance policies as consumers are paying up to £200 million annually for insurance policies that they don't want, don't need or forgotten they have.
For example, the FCA wishes to prevent insurance 'tick boxes' on websites or the like.
This will include Guaranteed Asset Protection (GAP) Insurances for consumers taking a vehicle on hire purchase, legal protection insurances, emergency call out insurances to a home or broken down car as well as those insurances relating to gadgets, holidays and credit cards.
According to Which? Magazine, GAP insurance purchased from a car dealer could cost up to 4 times as much as buying it from a third party insurer.
The FCA hopes that any clampdown that they introduce will prevent another PPI (Payment Protection Insurance) mis-selling disaster from arising.
We will update of progress after the FCA's consultation period, relating to their proposals, ends on 8 April.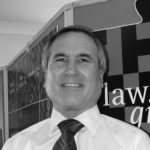 Dennis Chapman
In remembrance of Dennis Chapman 1951 -2015