The Employment Appeal Tribunal approved finding of unfair dismissal resulting from failure of the employer to postpone a disciplinary hearing in a recent case of Talon Engineering Ltd v Smith UKEAT/0236/17/BA.
In this case, the employer was dismissed for gross misconduct, which included sending email with unprofessional content referring to a colleague as a 'knob' and a 'knob head'.
Both Tribunals agreed that sending such emails would indeed constitute gross misconduct. The difficulty, proved insurmountable, the employer faced in persuading the Tribunals that the dismissal was fair was its refusal to postpone the adjourned disciplinary hearing.
The employee had a trade union companion. The companion of her choice was not able to attend the reconvened disciplinary meeting within five days and she asked for the meeting to be postponed. The employer refused.
The Tribunals found that the refusal to postpone resulted in procedural unfairness. Even though it was accepted the employer did not breach the right to be accompanied and from the substantive perspective it was a case of gross misconduct, the refusal to postpone was fundamentally flawed and the dismissal was found unfair.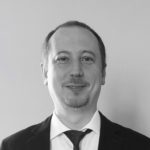 Kiril Moskovchuk
Legal Advisor