A tribunal has held in a claim pursued by Jordi Casamitjana, a vegan who believes in following a lifestyle which opposes the use of animals for any purpose, that ethical veganism is a philosophical belief capable of protection from discrimination.
Under the Equality Act 2010, religion or belief are protected characteristics. 
"Belief" is defined in the Equality Act 2010 as any religious or philosophical belief and includes a lack of belief. A belief need not include faith or worship but must affect how a person lives their life or perceives the world.
In the case, Mr Casamitjana was dismissed from the League Against Cruel Sports following his disclosure to employees of the charity investing in pension funds with firms associated with animal testing. The charity denies that Mr Casamitjana's veganism was a factor in their decision to dismiss and argue that Mr Casamitjana was dismissed due to gross misconduct.
Although the tribunal is yet to rule on the fairness of the dismissal, at this stage it was concluded that veganism constitutes a philosophical belief, satisfying several requirements as established in the case of Grainger plc and others v Nicholson UKEAT/0219/09 including: 
it must be a genuinely held belief
not an opinion/viewpoint on present state of information
must be a belief as to a substantial aspect of human life/behaviour
must reach a certain level of urgency, seriousness, cohesion and importance
must be worthy of respect in a democratic society be not incompatible with human dignity, and not conflict with fundamental rights of others
The ruling is not to be considered a landmark ruling as it does not implement any changes in the law and it is not a binding precedent. However, the ruling acts as important guidance for employers and it is likely to impact the way ethical vegans are treated in the workplace.
For example, employers will need to consider whether cafeteria options, bathroom toiletries, uniforms, equipment and furniture are vegan friendly. 
Lawgistics Members can get employment law advice from the legal team.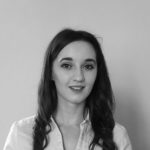 Katie Fitzjohn
Legal Advisor