In a recent decision in White v Dudley MBC case a group of workers regularly and voluntarily worked overtime and were on an on-call rota every 4-5 weeks.
The tribunal decided that the extra voluntary overtime payments should be treated as part of the worker's normal pay. This pay therefore should be included in the 4 weeks of the workers' annual holiday entitlement. As the case was decided based on the EU Working Time Directive, the minimum holiday entitlement under the Directive is 4 weeks, as opposed to 5.6 weeks under the English domestic law.
Holiday pay is the area of law which has seen some significant recent developments. Although the decision in White v Dudley BMC is not binding on other tribunals, it serves as a good indication of the line of thought other tribunals may adopt in deciding similar cases.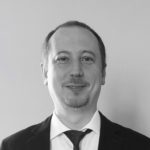 Kiril Moskovchuk
Legal Advisor