Rule 4 discusses timescales for responding to directions or case management orders. 4(1) makes it known that parties will have until 12am (midnight) of a deadline day to comply with the relevant direction.
Further if a deadline of 28 days is given to comply 'from the date of this notice', the date the notice will not count towards the 28 days.
Therefore if notice of disclosure is made on 01 September giving 28 days, documents will need to be disclosed by 29 September, not 28 September.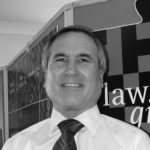 Dennis Chapman
In remembrance of Dennis Chapman 1951 -2015