It has now been released as to what fees Claimants will have to pay to issue an Employment Tribunal Claim. The fees will be implemented from Summer 2013.
Level 1: Mainly covering small monitory claims such as deduction from wages, holiday pay, notice pay, no section 1 statement etc. This will attract an issue fee of £160 and a hearing fee of £230.
Level 2: Covers most other larger scale claims, such as discrimination, and dismissal claims. This will attract a £250 issue fee and a £950 hearing fee.
Like the civil court system, fees will also be introduced to implement or request certain actions, for example:
Review Default Judgment
Application to dismiss following settlement
Mediation by the judiciary
Counter-claim
Application for review
Again this will attract different fees dependent on the level of the claim issued.
A more definitive structure should be released prior to implementation in 2013.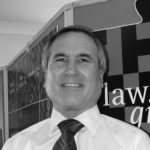 Dennis Chapman
In remembrance of Dennis Chapman 1951 -2015