In summer 2021, the government published its response in relation to workplace sexual harassment following a consultation which started in July 2019.
The response, https://www.gov.uk/government/consultations/consultation-on-sexual-harassment-in-the-workplace/outcome/consultation-on-sexual-harassment-in-the-workplace-government-response, confirms the government will be introducing a duty on employers to prevent sexual harassment within the workplace. They will also review the time limit for making a claim under the Equality Act, which is currently three months, likely to be extended to six months.
A new statutory code of practice will be published in order to provide guidance and support to employers in their duty to prevent sexual harassment occurring.
It is yet to be confirmed when this new duty is likely to take effect and the draft legislation for implementing the duty has not been published. However, it is expected to be sometime this year. We will keep you informed as and when further details are provided.
Connected Car Finance
Ready to take the connected approach?
We're here to ensure all used car dealerships deliver a better car finance experience for their customers. With over 4,000 approved dealer partners we ensure you are properly supported and connected with a range of flexible finance options, allowing you to lend and your customers to buy in complete confidence.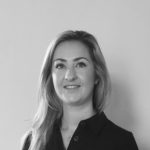 Roxanne Bradley
Legal Advisor