The Rehabilitation of Offenders Act 1974 – the 'rehabilitation period' means that after a certain period of time, job applicants do not need to tell potential employers about most crimes that have been committed in the past.
The rehabilitation period will be dependent on the sentence that the applicant received/punishment received. After the sentence, the conviction will be deemed as spent which means the applicant doesn't not need to disclose. 
Before a conviction is spent, the applicant will only have to inform the employer about the past crime if asked.
Details of the rehabilitation periods can be found here https://www.gov.uk/exoffenders-and-employment
Where an applicant for employment is asked questions regarding any spent convictions, offences, conduct or circumstances, he/she may refuse to answer these questions, or may lie about the circumstances, and in either case must not be placed under any legal restriction by so doing i.e. refused the job on that ground. 
In other words, an employer may not under the Act, ask a prospective employee if he/she has spent convictions during recruitment. 
The employer may ask if the individual has convictions, but the applicant is under no obligation to reveal spent convictions and may answer no.
For other convictions, job applicants or employees are under no general legal duty to voluntarily disclose such information unless they are specifically asked about their past criminal record. 
However, where an employer directly questions an employee or job applicant about previous unspent convictions, a deliberately dishonest or evasive reply may subsequently constitute grounds for a fair dismissal or result in the applicant being unsuccessful.
The Act does not apply to some occupations. In the retail motor industry this would apply to chartered accountants, certified accountants, solicitors, or nurses, although only the larger companies in the industry are likely to employ such people.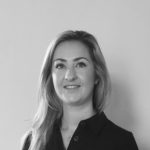 Roxanne Bradley
Legal Advisor