We often get asked how far employers can go when regulating employees' personal appearance, as well as their clothing or uniform.
ACAS have now published new guidance for employers to follow and use when constructing a dress code: http://www.acas.org.uk/dresscode
The Guidance reiterates that as far as possible the policy must be reasonable and must apply equally to both men and women. Also it sets out rules in regards to religious dress when employers may find of use.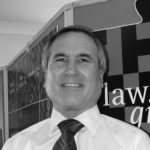 Dennis Chapman
In remembrance of Dennis Chapman 1951 -2015