We have experienced two potential misdescriptions recently which could lead to problems.
Firstly put the correct mileage on the documentation.  85,371 miles is NOT 80,000 miles!  Not only could this lead to problems with Trading Standards but, the customer may have grounds to reject the car for misrepresentation.  
Secondly when describing owner history use the word 'keeper' not 'owner' since every trader's hands the car has been through is another owner.  Also, if you have bought the car from, say, a second keeper, it has had two previous keepers, not one.  Yes the V5 still shows one previous keeper but, in truth, the car has had two.  
Thirdly, when using a website that pre-populates the specification do carry out a check to make sure the specification is correct.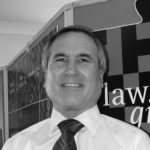 Dennis Chapman
In remembrance of Dennis Chapman 1951 -2015