A well-known finance house who shall remain nameless for now (you know who you are), has dreamt up a novel wheeze to ensure that all the nasty bits of Section 75 of the Consumer Credit Act (CCA) and more besides will be neatly and unceremoniously dumped on any poor unsuspecting dealer whenever the finance house (and they will) decides to capitulate to even the most spurious of consumer gripes.
This week we have been asked to cast our expert legal eyes over some new finance terms and conditions, which have sneaked into the market.
It is clear that the terms intend to ensure that the finance house will be fully indemnified by the dealer for any consumer complaint no matter how trivial or unmeritorious, which goes above and beyond all the nasty bits of the Consumer Rights Act (CRA).
We have recommended that our client should not sign the new agreement under any circumstances since it is onerous and patently designed to avoid any Financial Ombudsman Service (FOS) referrals or any defence from us.
Great for the finance house, rubbish for the dealer.
Perhaps not so great for the finance house in question and any others that follow their lead, if dealers vote with their feet and take their business elsewhere. We heartily recommend dealers do just that.
Dealers are urged to read the small print always and if in any doubt speak to Lawgistics.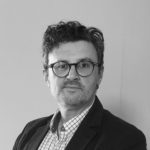 Howard Tilney
Legal Advisor